Can we talk feet/footwear...?
Hello everyone! How are we all? How long has it been now? 7 weeks? Isn't it incredible how the abnormal/unusual is suddenly normal? What are you missing?  I'm missing very little. I would love to swim. I miss the freedom of swimming, the water on my body.  I miss sitting outside having a coffee in a busy cafe and people watching. Clocking what people are wearing. I miss that inspiration I guess. I miss an ice-cold draught Peroni in my local pub served with a wood fire pizza. I'd love a blow-dry. I also wouldn't mind a leg wax! I coloured my hair - MYSELF!! My neighbour, a hairdresser https://redbarnretreat.co.uk left the mixed colour outside my front door with detailed instructions.  Roots and HIGHLIGHTS ! Roots worked really well, highlights...NOT SO MUCH but hey, no one is going to see it. I could shave my hair off and my kids wouldn't notice! Anyway,  I certainly won't be giving up my day job and opening a salon but if I did...what do you think?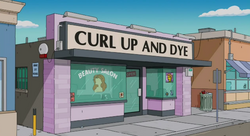 On the subject of normal - can we talk about Normal People? Sally Rooney, I have always been a fan and have read all her books. I thought, dare I say, the TV adaptation was just as good as the book, if not even better. The casting director did the most incredible job, I loved Connell and I loved Marianne. Based on Sally Rooney's best-selling novel, Normal People is an exquisite, modern love story about how one person can unexpectedly change another person's life and about how complicated intimacy can be. It follows Marianne and Connell over several years—both from a small west of Ireland town, but from very different backgrounds—as they embark on an on-again/off-again romance that starts at school and continues through college, testing their relationship as they explore different versions of themselves. I found the characters incredibly likable and genuine. It was so raw, so real, and opened up a whole can of worms for me. Brought me right back to my teens and twenties. I am Irish and have to say I could identify with so many of the characters - not that you had to be Irish to do that, but you know what I mean. If you haven't watched it - DO! It's outstanding. Sally Rooney - you are a genius and Lenny Abrahamson, the Director, I hope you win every prize and every accolade going - you deserve them ALL!!!
Ok, let's talk feet. My fingernails are average but seem to look after themselves. I can not wear any nail polish on them ever as  it makes me feel claustrophobic. My feet, on the other hand, they are carefully managed. I mean in all modesty, I once told an old boyfriend that if we had kids, I hope they would have his smile and my feet - that's how much I like my feet. Almost always neatly painted and I have a pedicure religiously every 5 weeks. I had them done a week before lockdown. Last week I had to go to work on them. Have any of you ever tried to remove shellac  - it's like cement!!!!!! Needless to say, they are a mess and therefore hidden from my constant criticism.
Let's face it, no one has touched a pair of shoes with a heel in weeks  - I have been living in the Rae Feather slippers and I know many of you have too - thank you!!!!! the 20% discount STAYHOME offer is still valid and will be until lockdown ends - http://www.raefeather.com
A little inspiration:
Me most days:
Or maybe glam them up a bit - thank you https://www.gucci.com/uk/en_gb/  &  http://www.meganellaby.com